Republic of Korea Navy commonly known as the South Korean Navy is the naval warfare branch of Republic of South Korea. Its the 8th strongest navy in the world. Its main role is protecting the maritime borders and interests of South Korea.
South Korea being a small nation has maintained an impressive naval fleet. It was formed in 1945 after the end of Second World War. This strong navy has 70,000 active naval personnel. This count also includes South Korean Marine Corps. As of ships, it has 150 ships including auxiliary ships.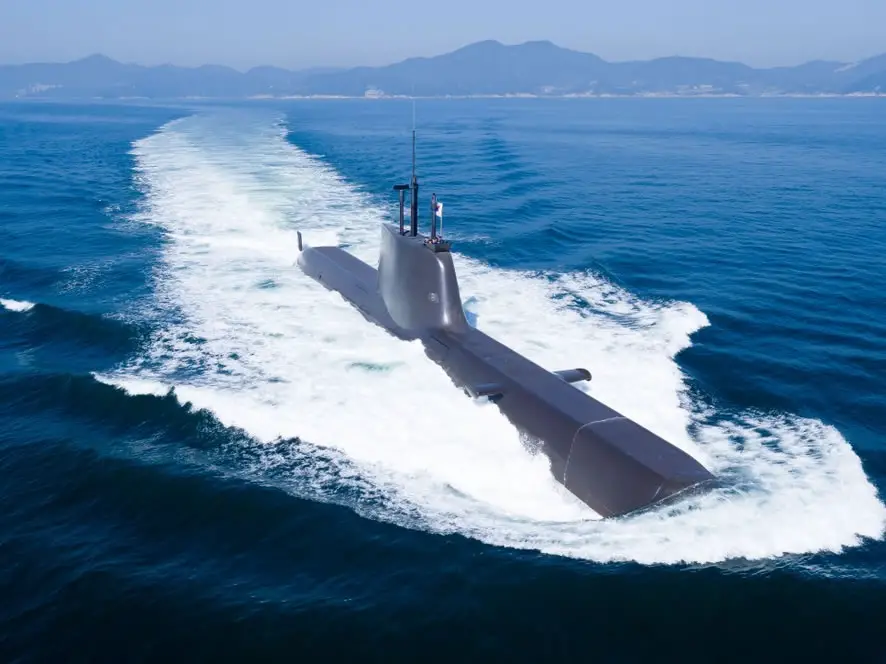 This includes 18 submarines (out of which 9 submarines can fire cruise missiles). 1 attack Submarine is under sea trials. It also has 12 destroyers, 10 frigates, 12 corvettes, 67 patrol craft, 1 helicopter carrier, 13 landing ship tanks, 11 mine warfare ships and 20 auxiliary ships.
Headquarters of South Korean Navy is located in Gyeryong province in south-eastern part of South Korea. Its motto is " To the Sea, To the World".President of South Korea is the Commander-In-Chief of Republic of Korea Navy.