French Navy is the naval warfare branch of the French Republic. It is the 6th strongest navy in the world after US, China, Russia, India and Japan. Being powerful and nuclear capable, it is also one of the oldest navies in the world. Its main functions are to protect the maritime borders of France, naval warfare, power projection and nuclear deterrence.
French Navy was founded in 1624 by king Louis XIII of France. It was known as the French Royal Navy in its early years of induction. The name gradually changed to la Marine Nationale (French Navy) as we know it now. It is commonly know with the nickname 'La Royale'.
As of manpower, there are 36,331 active duty naval personnel. It has a total of 180 ships (including auxiliaries) and 178 aircraft under French Naval Aviation. As of ships, French Navy has a nuclear powered aircraft carrier named after the French Army officer and former president of France. He was the the one who led the free French forces against the Nazi Germany during Second World War. Charles De Gaulle carrier is the only aircraft carrier outside the United States Navy which has nuclear propulsion technology.
Existing Fleet
As of other ships, French Navy's primary ship force consists of the nuclear powered carrier, 3 amphibious assault ships, 11 destroyers, 11 frigates and 9 submarines out of which 5 are nuclear fast attack submarines and 4 are nuclear ballistic missile submarines. Other than this, France also has an auxiliary fleet which include 17 mine countermeasure ships, 8 support ships, 3 replenishment oilers, 17 patrol craft, 5 survey craft, 4 experimentation ships, 14 training crafts and 4 tugboats.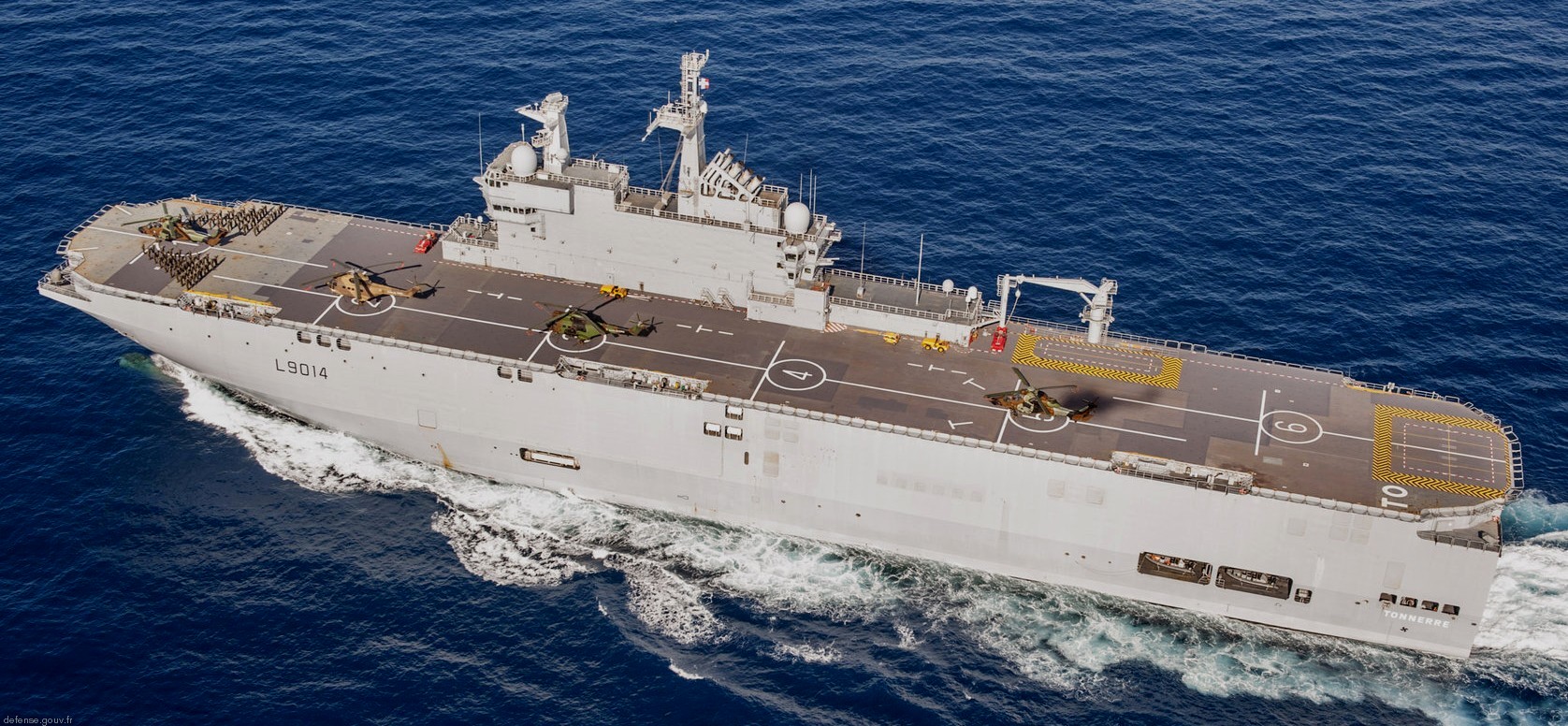 Command and Control
Chief of Staff of the French Navy is its Commander-in-Chief and the naval headquarters are located in French coastal city of Toulon. Its Motto is "Honour, Homeland, Valour, discipline".