The Pakistani Army is the land fighting force of the Islamic Republic of Pakistan. It is the 6th largest standing army in the world and also the largest component of Pakistan's Armed Forces. Its main function is to maintain domestic or homeland security of Pakistan.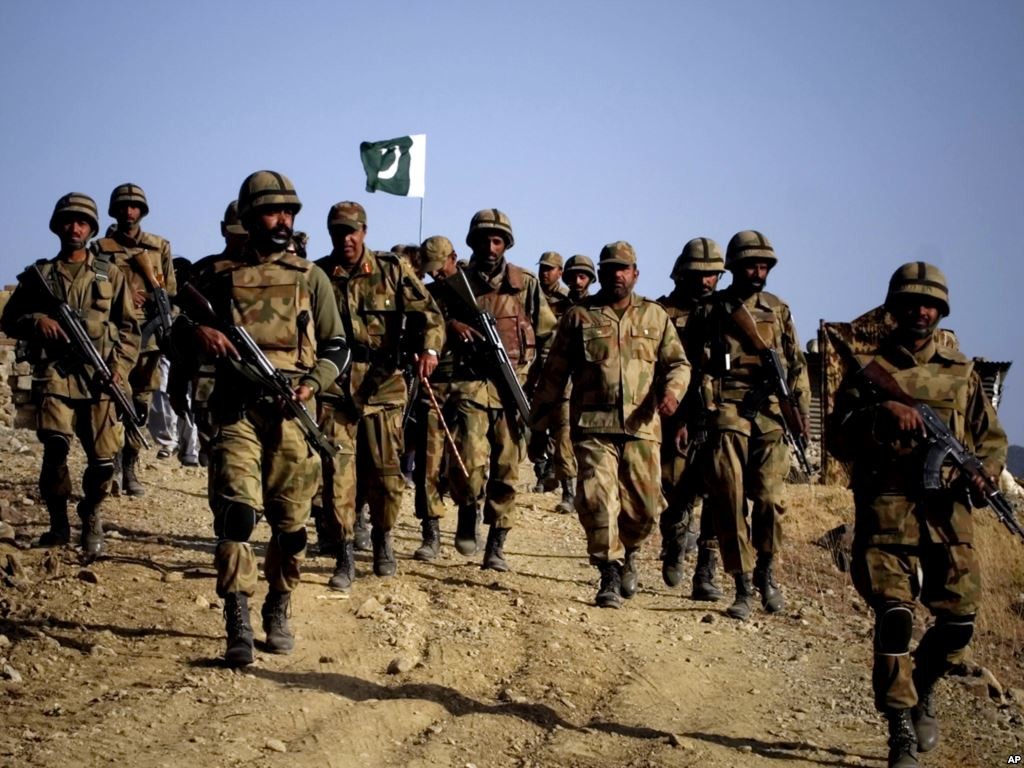 It has also performed various UN (United Nations) peace-keeping missions, rescue missions, counter-insurgency missions and reconnaissance missions, although experts believe that it does not have to perform any counter-terrorism missions because terrorism is supported in Pakistan.
It was founded on 14th August 1947 which is the same day Pakistan got independence from British rule. The motto of Pakistani Army is "A follower of none but Allah, the fear of Allah, strive for Allah".
This huge army has 6,54,000 active-duty personnel, 5,50,000 reserve personnel, 1,85,000 National guard personnel and 6,500 Civilian personnel. The president of Pakistan is the Commander-in-Chief of Pakistan Army. It is headed by Chief of Army Staff who is a Four Star General. Its headquarters are located in Rawalpindi province of Pakistan.
When it comes to equipment, Pakistan has 2000-2200 battle tanks, 3200-3300 Armored Fighting Vehicles (AFVs). Pakistan also have 1708 Artillery units.